Release Notes – October 2019
Incremental Profile Validation
After an alum helps we now ask her to check that the information we used to match a request to her is still correct. Rather than showing the entire profile, we rotate between employment, education, biography, and skills to make a review easy + quick. If the information is not accurate, we invite the alum to update her profile in the institution's directory.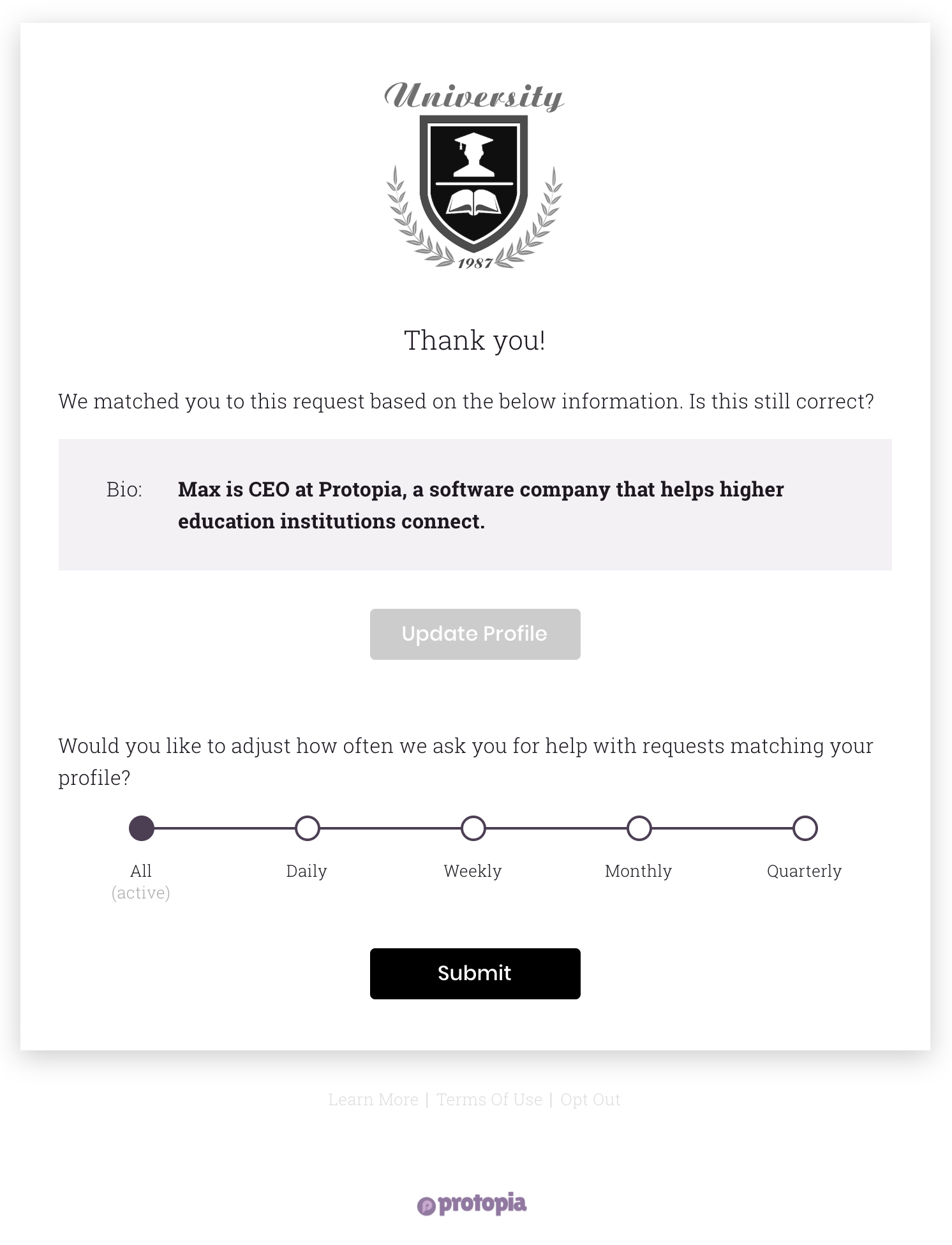 Additional Administrators
We have increased the number of community administrators from 3 to 5. As a reminder, administrators can approve requests and responses, be alerted of new requests, responses, or feedback, and/or receive engagement summaries.
Continuous Member Load
We now load member data (on your students and/or alumni) continuously. That means that we can handle any size of file you may ask us to load. We'll simply "queue" it up and the system processes it (while validating the data) until it is done.
Download Responses
Our exports in the dashboard now include the responses alumni have shared. You'll be able to see how the alum responded (accept or decline) and the text of the response.
Response Coaching
Similar to coaching a student that needs help asking a question, you can now decline a response and send a custom message to the responding individual (and encourage her to try again).